Every December the Tastemakers tell me what I should have liked and I adjust my opinions accordingly. That's what December is for: presents, and frantically catching up on all the films that make you seem like you're cultured when you're not.
Actually, I'm just doing this list because I'm a behind on my Most Unforgivable Celebrities of 2009 list. How could you do that, Charlie Sheen? How could you do that to the Tastemakers?
So here are my
2009 film awards (for better or for worse)
First, I'd like to give a shout-out to adaptations. Specifically:
-The adaptation we all read (
Harry Potter and the Half-Blood Prince)
-
The adaptation we pretend we read but actually didn't (
The Lovely Bones)
-
The adaptation we "read on the airplane" (
Angels and Demons)

-
The adaptation we will never, never admit to having read (
He's Just Not That Into You)
Most terrifying reminder that the point of childhood is to obey your parents:
Coraline
Most efficient procurement of a really, really complex skill via montage:
Ellen Page roller-blading montage,
Whip It
Film that was 50% worth your time:
Julie & Julia,
'Julia' half
Most beyond offensive nepotism:
Funny People
This is Judd Apatow in the editing room:
Editor: So....there's a lot of extra footage of your daughters here.
Judd: We're keeping it. All of it.
Editor: But the movie is already three hours --
Judd: (menacingly) I said.....we are....keeping....it.

Most dumb-ass premise:
Bride Wars
Maybe Kate Hudson will get married at the Plaza. Maybe Anne Hathaway will. Here's the real question: who the fuck cares?
Worst movie by I actually saw:
He's Just Not That Into You
(my full review
here
)
Worst movie I was broke enough to avoid although I was tempted:
Have You Heard about the Morgans?
and
Love Happens
And now for
my favorite films of 2009

Disclaimer: Yes, there are some obvious "best films" missing from this list. But in my defense, I didn't see them. Except for
Up.
Nothing personal. I just think it would have been a better movie without the annoying kid.
Funny People
Yes,
Funny People
had that signature I'm-Judd-Apatow-and-believe-that-relentless-dick-jokes-are-always-funny-and-women-don't-really-exist style. But I've always been a sucker for naval-gazing comedies about the entertainment industry. And however unintentionally,
Funny People
articulates
exactly
why I want to do what I want to do. (Hint: it has to do with feminism.)
Food, Inc.
As it turns out, people who take an interest in where their food comes from aren't all elitist wet blanket snobs who don't tip.
Food, Inc.
will both help you live longer
and
give you great cocktail party icebreakers such as, "My name is Eva! Can you believe there are only 13 slaughterhouses in the entire country?"
We Live in Public
We Live in Public
reminds us that we while we publish every opinion, post every picture, and tweet every Dead Celebrity condolence, we know less about each other than ever. And that in saying everything, we're really saying nothing at all.
The Hangover
Bravo, bromances! You made a quirky, laugh-out-loud "guy" flick that didn't feed on dick jokes. That's what she said. Seeing this movie made me hate every single person who didn't put me in a headlock and make me see it while it was in the theaters. Zach Galifianakis is the ultimate creep. I would totally join his "wolf pack."
And my
two favorite films
(which I will talk more about in a "later post"):
Up in the Air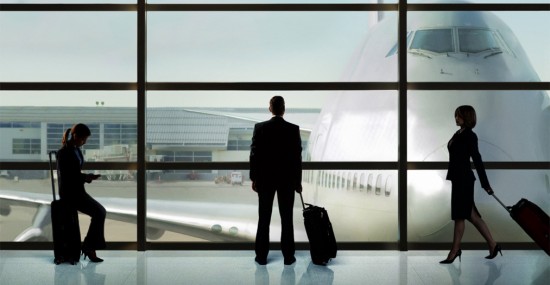 The story of a misanthrope who lives -- where else -- in Omaha (why do they always live in Omaha? Isn't that an Alexander Payne thing?) that teaches that sometimes, you have to not be an asshole. You don't have to take it to heart, but you do have to see it.
An Education
Think
Juno
meets
Grease
meets 60s British schoolgirl. But unlike
Juno --
or
Saved!
or
Glee
or
The Secret Life of the American Teenager -- An Education
explores a 16-year-old female protagonist from a perspective other than "unplanned pregnancy."
An Education
is written by Nick Hornby (
High Fidelity
and
About a Boy)
and stars Carey "deserves it more than Blonde Sandra Bullock" Mulligan. More on this follow....
But wait, there's more!
Here is what may or may not happen in 2010:
-Leonardo DiCaprio will attempt a Newsies-esque Brooklyn accent (
Shutter Island)
-
A black-and-white German film will knock your socks off! (
The White Ribbon)
-
and every single "old man" part will be played by the one and only Christopher Plummer.